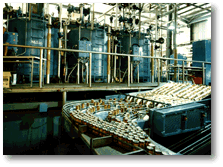 When Mãlo Inc. introduced the crateless retort in 1963, it opened the door to a new kind of cookroom . . . a one-man operation, continuous, high speed, flexible, adaptable, and extremely efficient. The long term advantages and low initial costs of this innovative system offered food processing firms a profitable cookroom alternative.

Today, the Mãlo Crateless Retort System is the industry standard, having proven its value to major processors throughout the world. Over the years, Mãlo has grown considerably, but the company's direction has never changed.

Mãlo is still devoted to designing and manufacturing the finest crateless retort systems available, and we still take pride in responding rapidly to our customers' needs.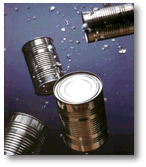 Our engineering expertise and manufacturing skills are a result of more than three decades of specialized experience. This knowledge enables us to design each of our systems to meet your individual requirements. Because your needs may change, Mãlo systems are engineered to permit expansion - easily and at a low cost. For your convenience and support, Mãlo engineers are available to assist at any time, from layout to system startup.
We invite you to learn more about the Mãlo Crateless Retort System, and discover the solution to many of your cookroom problems. Once you do, we think you'll agree it's time to put Mãlo to work for you.